Listen, I could give you some pun-filled write-up about a "leap of faith" or "like a hidden blade to the heart…" But I'm not going to do that to you. The first official teaser trailer for Assassin's Creed is here for you viewing pleasure and I'm not going to waste any more of your time. Take a look:
Also, the movie's Twitter account posted this poster for the film: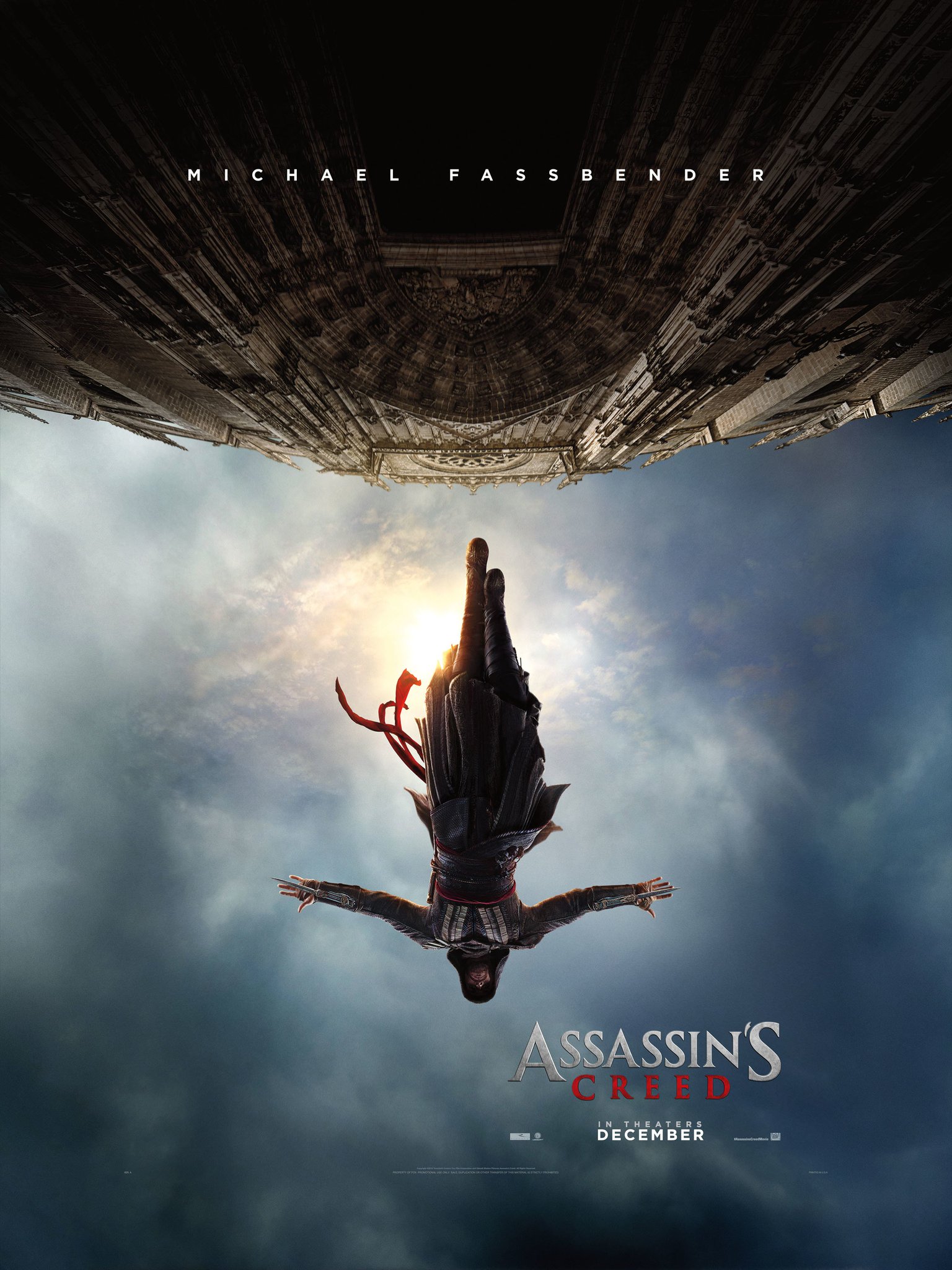 Will Assassin's Creed finally break the string of mediocre-at-best films based upon video games?  As a fan of the series, I honestly hope so.  For now we will have to wait and see.  in the meantime, stay with Not Yet Rated for review, trailers, news and more.
Assassin's Creed stars Michael Fassbender (300, X-Men: First Class) in the dual role of the 15th Century Spanish Assassin "Aguilar" and his descendant "Callum Lynch." Lynch is forced to relive Aguilar's memories through an experimental technology developed by the secretive (possibly villainous) Abstergo Corporation.  Distributed by 20th Century Fox and Ubisoft, Assassin's Creed is directed by Justin Kurzel (Snowtown, Macbeth) and also stars Marion Cotillard (Inception, The Dark Knight Rises) and Jeremy Irons (Batman v Superman, The Lion King.)  The film arrives in US Theaters December 21st, 2016.