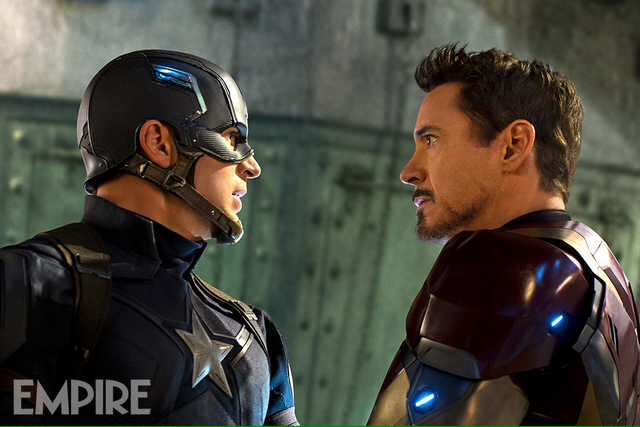 Marvel's Captain America: Civil War will be featured in the next issue of Empire Magazine, and it gives us new details on the Marvel film. We learn more about Martin Freeman's character as well as a surprise appearance from a familiar face. We also get an idea on what to expect from the film from one of the directors. More details below!
In an interview with Empire Magazine, co-director Joe Russo some intriguing details about the film saying: "The consequences of Civil War will have an even more significant impact [than The Winter Soldier]. In Civil War, we're going to change the Marvel Cinematic Universe's Psychology, and it's an extreme shift. Winter Soldier was a political thriller; this is a psychological thriller."
When asked about the ending Russo replied: "very dramatic ending that will be controversial for a lot of people."  For those of you who don't know; the ending of the Civil War story in the comics brings us a death of a major character. If the film follows that storyline it will be extremely controversial, and may not sit well with most audiences.
The next news bit is about Martin Freeman's character. He will be playing a character named Everett Ross, part of the Joint Counter Terrorist Centre. Specifically, he's the U.S. government's liaison to the fictional African country, Wakanda. Black Panther (a character making his debut in this) is the king of Wakanda, so we will likely see Freeman crossover to the 2018 Black Panther film.
Lastly, we learned that actress Gwyneth Paltrow was present during the film's reshoots. This means we will likely see the return of Pepper Pots, Iron Man's love-interest. We haven't seen the character since Iron Man 3 back in 2013. For more news on Captain America: Civil War and the rest of the Marvel Cinematic Universe, stay tuned.
Captain America: Civil War hits theaters May 6th, 2016.
Source: Empire