With Justin Lin and James Wan moving on to other properties, it is being reported that Universal is having trouble finding a new director for the 8th installment of the Fast and Furious franchise. While no plot details are known about the next movie, Vin Diesel has said that it may start a new trilogy of Fast and Furious movies and may take place in New York. Obviously, some directors like George Miller would be great choices for a FF movie, but we are keeping our list more realistic than wishful. Here are our 5 directors that could be great choices for Fast and Furious 8.
5. Jaume Collet-Serra
Jaume Collet-Serra, who directed such films as Non-Stop, Unknown, and most recently Run All Night, has been rumored for Furious 8 and he would be a great choice. While most of his movies have been more suspenseful thrillers, the action elements in those movies (especially Run All Night) have been high pace and intense. Plus, if he could bring in long time collaborator Liam Neeson as the villain, that's a pretty great bonus.
4. Pete Travis
Like Collet-Serra, Pete Travis is definitely not a household name. Most well known for directing the 2012 film Dredd, Travis has the visual style to conquer a Fast and Furious movie. The contained setting in Dredd is exactly what the FF franchise needs to start fresh from basically the ground up. Also, slow motion has been used very often in the Fast and Furious movies and Travis used it beautifully in Dredd so it could be a great match.
3. Joe Carnahan
Joe Carnahan, who is rumored for Bad Boys III, would be a really interesting choice for Fast and Furious. Carnahan has a high octane style that we saw in 2014's Stretch which could be brilliant for FF. He could make the franchise more action fueled and fun while also crafting a better story. While he may not want to do a Fast and Furious movie, his take could be very interesting and definitely much more different than the previous installments.
2. Chad Stahelski and David Leitch
Anybody who saw the surprise that was 2014's John Wick knows that Stahelski and Leitch can direct some amazing action. Former stunt coordinators turned directing duo, the over the top, fun action that was in John Wick is perfect for what the Fast and Furious franchise should be. The practical car stunts in John Wick could bring a more grounded and realistic feel to the franchise that at this point has become superhero movies. Get Stahelski and Leitch to direct and bring in Keanu Reeves as the villain and you could have a very fun film on your hands.
1. Michael Bay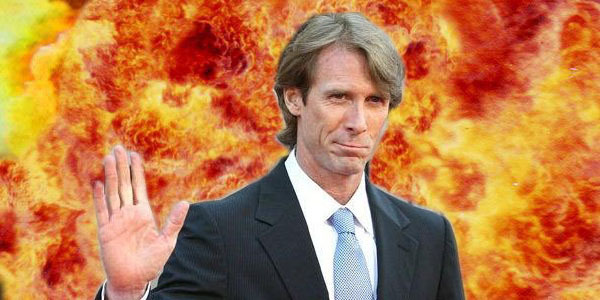 Yes, you read that correctly. The infamous Michael Bay gets a ton of heat from critics and fans alike but isn't the Transformers director perfect for a Fast and Furious movie? If they are going small, then obviously Bay might not be the right fit. But if Universal wants to continue the tone that was set in the last 3 FF movies, wouldn't Michael Bay be perfect. Like it or not, he is one of the most genius visual action directors of this generation. He always knows where to put the camera to get the perfect shot. While you may complain about Bay's movies, he has said that he "makes movies for teenage boys" and isn't that exactly what the FF franchise is? Also, the main problem with Bay's other movies are the scripts and we all know that we don't go to a Fast and Furious movie for the script. We go for the amazing, fun action and Michael Bay could absolutely deliver in that regard.
Who do you think should direct Fast and Furious 8? Do you like any of my choices? Comment below to let us know!